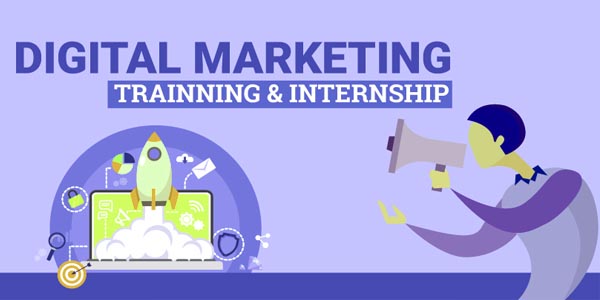 Digital marketing course in Gurgaon
The scope of digital marketing in the context of learning is very high for tech oriented executive in the IT infrastructure. The base of digital marketing course in Gurgaon is to direct the expertise in marketing by proper utilization of digital Technologies. Cybepro provides digital marketing internship in Gurgaon categorized into various methodologies courses including Search Engine Optimization (SEO) social media marketing (SMM), data driving marketing, pay per click (PPC) to help up their clients ranking on search engines and gain more visitors to their website.
Cybepro provides best digital marketing training in Gurgaon with live project experience to its candidates that help them in creating outstanding carrier opportunity through placement with hands-on operational knowledge. Our company focuses on providing high impact consultancy and quality training through live training involvement on digital marketing. We make our students professionally ready to get into the business and Corporates and make the most of the challenging scenario by providing them best services in digital marketing.
What will you learn in digital marketing course?
After pursuing digital marketing course in Gurgaon from Cybepro will help your carrier to boost by acquiring expert knowledge in the following areas:
Creation of website implementation and Web planning.
Instagram, Facebook, e-mail marketing, LinkedIn, Twitter, video marketing and Pinterest marketing.
You will learn about lead generation, Google AdWords and Google Analytics to enhance ranking of your client on Google search engine.
Online reputation marketing (ORM), Search Engine Optimization (SEO) and affiliate marketing.
About digital marketing internship in Cybepro
The intern responsibilities for day-to-day operation include the following:
They are responsible to manage display programs and all campaign.
They need to optimize the website for search engines.
They are responsible to manage and setup email marketing campaigns.
Managing and setting-up customer relationship management programs for both B2C and B2B audiences.
They need to work on web analytics and reporting.
Cybepro corporate training profile for digital marketing course
We are having a team of professional experts who will provide individual attention to each candidate.
We are experience in providing quality training to our candidates for Digital Marketing and have been emerged as the best digital marketing internship provider in Gurgaon.
The candidates become ready for job interview as our certified professional guide them in developing their personality and communication skills.
We are having a team of professional trainers who will make you prepare for the certification exam.
Why choose Cybepro?
There are various digital marketing courses in Gurgaon available but among them Cybepro will be considered as one of the best company for providing digital marketing internship in Gurgaon because of the following reasons:
Cybepro is one of the best training centre available in Gurgaon which is trustworthy and well-built platform for online and digital marketing learning.
Cybepro is a personal preferable choice among the candidates as we provide flexible course schedules according to the convenience and need of the candidates.
We provide a team of highly qualified trainers who are responsible to bring best experience for you to the doorsteps.
We are equipped with well facilitated Laboratories for ensuring high quality operational learning experience.
We provide an innovative and creative learning environment that helps candidates for developing a positive attitude towards working.
We provide liberty to candidates that help the candidates to put their point of view and make them more creative.
We make our students to become industrial ready by promoting a challenging facing behavior and built them accordingly.